Messages

3,517
Likes

1,569
Location
Supports

Grimsby
Iron Maiden- Number of the Beast (1982)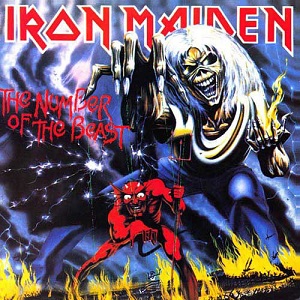 Nominated by: Craig, The Cards, Look Out There Are Llamas
The band's first album to feature Bruce Dickinson. Strangely, for a metal album, it reached No1 in the UK charts. It was criticised in the US for its heavy use of religious imagery and lyrics though Maiden have continually said they aren't religious.
Dickinson, due to contractual obligations, couldn't officially write for the album but had a large part in the writing of several songs. 'Run to the Hills' is the album's main single, about the Native Americans and early settlers. 'Children of the Damned' is directly influenced by the film of the same name.
This album was known as one of the albums of the decade and is one of the most well-known 80s metal albums. It catapulted Maiden into the public eye.