Messages

860
Likes

182
Supports

Northampton Town
After the pretty positive feedback from week 1, below are a mixture of figures from the second week of league 2. Anything you would like to see or curious about let me know and I will try and dig it out. First post will be a few bits and bobs around team performance. Individual player performance will follow later today.
I appreciate its in a basic format but I am not great at making it fancy, it will get better as the season progresses im sure!
In terms of goal threat Crawley were the big winners in week 1 with an expected goals figure of 3.53. The worst performers were both Bradford and Salford, both with an XG of only 0.43.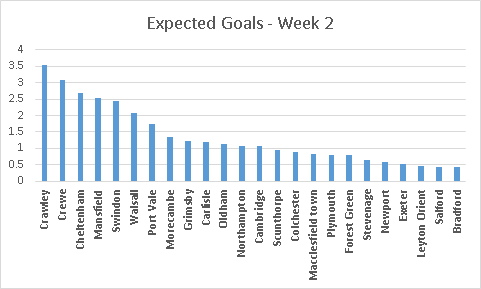 Looking at who are the pass masters, Plymbury topped the passes attempted in week 2 with 476, 77 higher than any other team this week. Impressively they were also the most accurate. Macclesfield attempted the least and Salford were the least accurate in week 2.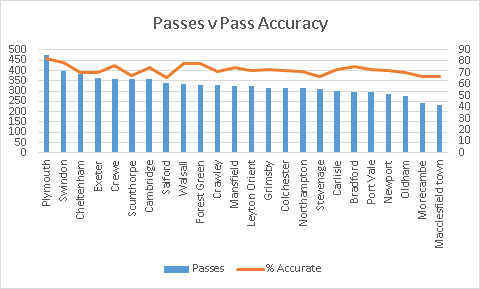 Below we have a breakdown of which teams are proving to get more shots away compared to the amount they have faced. This is a total from both weeks fixtures combined. Whilst not a full proof way of measuring teams results, it still gives some interesting information.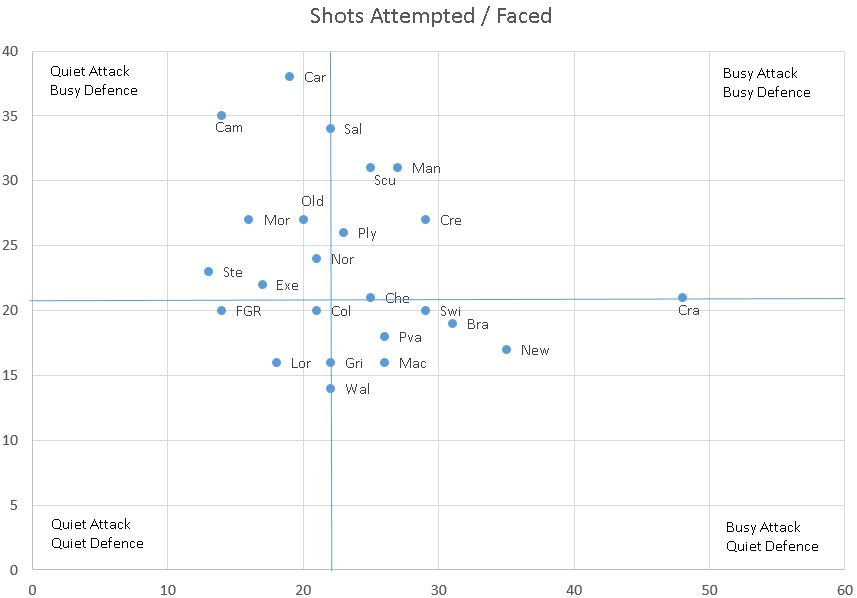 Last edited: